A keen focus on environmental stewardship
As pioneers in the clean energy initiative, First Gas Power Corporation (FGPC) and FGP Corp. (FGP) recognize the impact of their respective operations on society and on the environment. Alongside their parent firm First Gen Corporation (First Gen), FGPC and FGP have diligently played their part as responsible corporate citizens.
As such, FGPC and FGP strive to ensure that their respective generation facilities are operated efficiently and in a manner that meets or exceeds government health, safety and environmental standards. Both firms are also committed to investing in opportunities for their shared host communities.
Environmentalism: Part of the Business Model
At First Gen, environmentalism is not just a buzz word or a part of its corporate social responsibility. Environmentalism is a vital and intrinsic part of its business model. From the fuels that it uses for its power generation to its conduct of businesses – purchasing of materials to operations at its various sites and offices – caring and nurturing the environment is an essential element in its decisions.
When First Gas started operating the country's first natural gas-fired plants — the 1000-MW Santa Rita and the 500-MW San Lorenzo plants in Batangas in 2000 and 2002, respectively — it blazed the trail for the use of indigenous natural gas for power generation, signaling the start of the development of the country's natural gas industry.
Conscious of the fact that natural gas is the cleanest form of fossil fuel, First Gas developed an environmental program that ensures the environment within its compound and adjacent to it is also protected and preserved, if not further enhanced.
First Gas Mangrove Area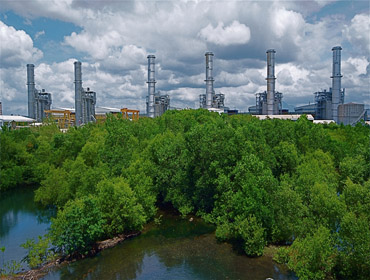 One of its major projects is the protection and preservation of the mangrove area inside its compound. The mangrove area is not only important nursery habitat for fish and crustaceans, but it is also a biological filter for estuarine waters and a carbon sink that captures and stores carbon dioxide, along with other pollutants.
From a mere patch of a mangrove in 2001, with only three recorded species, this 9.9-hectare mangrove area now has 29 mangrove species, making it a habitat where fish fingerlings hatch.
With the continuous monitoring of the seawater and regular cleanup of its beach area behind the First Gas power plants, the beach has now become a rare nesting site for some Olive Ridley turtles. The visit from the Olive Ridley turtles is proof of the healthy condition of the beach area. Hopefully, after years and years of wandering in the vast oceans, these turtles will come back to nest in the same area where they were hatched.
The First Gas compound has also been home to 79 bird species and a destination site for migratory birds, such as the Chinese egrets.
Development and Conservation of the Verde Island Passage
First Gen, along with First Philippine Conservation, Inc., and Conservation International, initiated a program in 2006 to protect the Verde Island Passage off the coastal waters of Batangas, Oriental Mindoro, Occidental Mindoro, Marinduque and Romblon.
The Verde Island Passage hosts a fragile ecosystem that is so significant that a marine scientist, Dr. Kent Carpenter from the International Union for Conservation of Nature called it the "Center of the Center" in marine biodiversity.
Taking off from Dr. Kent's observation, the program to protect the Verde Island Passage was called Project Center of the Center (Project CoC). It involves marine conservation work in partnership with local communities along the area.
The conservation of Verde Island Passage has attracted the support of a number of organizations and corporations that are convinced with Verde Island Passage's importance in the preservation of the world's marine biodiversity.
Direct Implementer of Project CoC
In 2010, First Gen through its First Gas companies assumed the role of direct implementer of Project CoC with focus on marine law enforcement in nine marine protected areas (MPAs) in the coastal towns of Mabini, Tingloy and later in Lobo in Batangas province. Project CoC, thus, has become an institutionalized activity under the Community Relations Program of the First Gas companies.
With focus on marine law enforcement, the program now extends logistical and operational support to Bantay Dagat (Sea Watch) volunteers in the three Batangas coastal towns. The logistical support includes fuel, honorarium and food allowance, new equipment, training and legal support to the Bantay Dagat volunteers, and even educational support to the loved ones of the volunteers.
The assistance helps the Bantay Dagat volunteers conduct regular reconnaissance patrols in their respective municipal waters. The reconnaissance drives help secure the MPAs against illegal fishers, while at the same time keeping commercial fishers from the municipal waters of the three coastal towns.
As direct implementer of Project CoC, it also helps the marine biodiversity program of the provincial government of Batangas. Along this line, First Gas extends support to an awarding activity that the province of Batangas is implementing for the benefit of the MPAs. Called BRAVO (Batangas Recognition Awards for Verde's Outstanding MPAs), the activity aims to encourage and popularize good governance practices and performance among local government units in designated MPAs in Batangas.
Partner in Community Development
Like their parent firm, FGPC and FGP (or the First Gas companies) have supported community development projects in partnership with local government units and other local stakeholders. These projects address economic, socio-cultural, health, educational and environmental concerns of the communities in which their plants operate.
Infrastructure development such as roads, schools and water systems, have also been -- and continue to be -- financed by the First Gas companies from funds they contribute through the implementation of Energy Regulations No. (ER) 1-94 of the Department of Energy (DOE).
FGPC and FGP have unfailingly and diligently allocated Php0.01 per kilowatt-hour of their total electricity sales as financial benefits to their host communities as mandated by the implementing rules and regulations of Republic Act No. 9136, otherwise known as the Electric Power Industry Reform Act of 2001 (EPIRA), and ER 1-94.
Funds from the allocation are devoted to electrification, development and livelihood, or reforestation, watershed management, health and /or environment enhancement projects. The projects are identified by the relevant local government units that directly benefit the concerned communities.
Support for Quality Education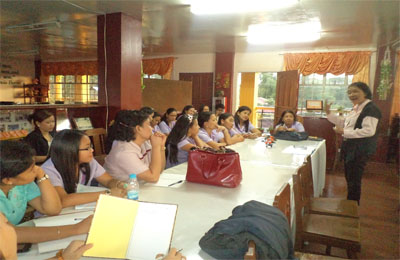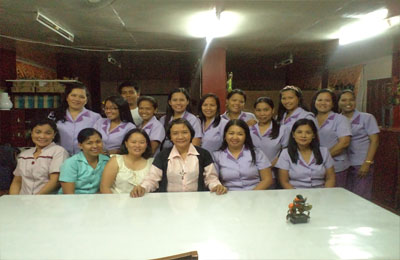 Corporate social responsibility and community relations programs of the First Gas companies, just like counterparts programs in other First Gen subsidiaries, consider education as one of four core focus areas that are designed to help develop and improve the quality of life of residents in the host communities and promote their level of self-reliance.
First Gas, for instance, has tied up with Batangas State University to implement the Teachers' Education for Students Thrust (TEST) Program. Under the TEST Program, teachers from Santa Rita Aplaya Elementary School (SRAES) and Santa Rita Karsada Elementary School (SRKES) complete a Master in Education course. By enhancing the proficiency of the teachers, the TEST Program aims, in turn, to improve the mean percentage of pupils from both public elementary schools, located within the host barangays of Santa Rita Karsada and Santa Rita Aplaya in Batangas City.
The First Gas companies also implement other education-related projects for the benefit of their host communities. These include school clean-up and repainting drives; plant tours for visiting teachers and students; and the distribution of free school supplies for thousands of indigent pupils. The First Gas companies likewise sponsor review classes for SRKES and SRAES students taking up the National Achievement Test of the Department of Education.
Tulong Upang Lumawak Angking Yaman (TULAY) Program
First Gas also implements various livelihood activities under its Tulong Upang Lumawak Angking Yaman (TULAY) Program. Activities under the TULAY Program include skills training aimed at helping qualified individuals from the host community enhance their chances of finding employment and improving their lot. Qualified individuals are trained on employable skills, such as welding (shielded metal arc, gas tungsten, arc and flux cored arc welding); while other beneficiaries receive basic and advance cosmetology training.
Under the TULAY Program, First Gas also has helped residents in the host communities of Santa Rita Aplaya and Santa Rita Karsada organize into a joint cooperative. The cooperative, United Santa Rita Cooperative, provides manpower services to First Gas and Siemens Power Operations, Inc., which holds the operations and maintenance contracts for the First Gas plants.